About Flying Dutchman Productions -
---
Experience...
The sights and sounds of a movie theatre extravaganza in the privacy of your own home with a special audio/video system designed to fit your lifestyle.
---
"Flying Dutchman" brings to mind a mysterious ship and its Dutch captain in the year 1729; as it appears out of the mist. The stories are always mysterious... the movies always interesting.
Flying Dutchman Productions was founded by John and Karen Seifarth, a husband and wife team, whose passion for the audio/video industry was only topped by their desire to bond with their customers and provide customer satisfaction at a level often not seen in business today.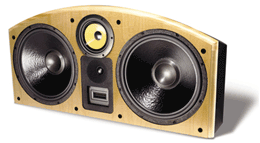 Flying Dutchman Productions offers a unique service in that they will come into your home and fit the the system to your surroundings. They will custom select and arrange audio/visual equipment to fit your needs. Also offering car audio products and installation... they can setup car sound systems that rival high end home hifi. Other services include consultation, custom cabinetry, and custom theatres.
Why Do People Choose Flying Dutchman Productions?
"...how important it is to find a very knowledgeable and honest person first before they start shelling out their hard earned money "...spent hours researching different products through so called experts to only become more confused" "...He listened... and clearly understood how I intended to use the system..." "...truly honest and straightfoward..." "I highly recommend Flying Dutchman to anyone interested in feeling comfortable and well taken care of before buying components or systems.
- Ray Lancaster
"...a class operation that breeds repeat business..." "...know how to treat customers with tremendous service and an honest and konwledgeable approach to solving their needs in audio and video equipment." "...confidently refer them to family and friends..." "...superb service at a fair price..." "Word of mouth is their kind of advertising."
- Emily and Dom Capretta
Call us today at 440-286-3268 or send us an e-mail to experience the "Dutchman Difference!"